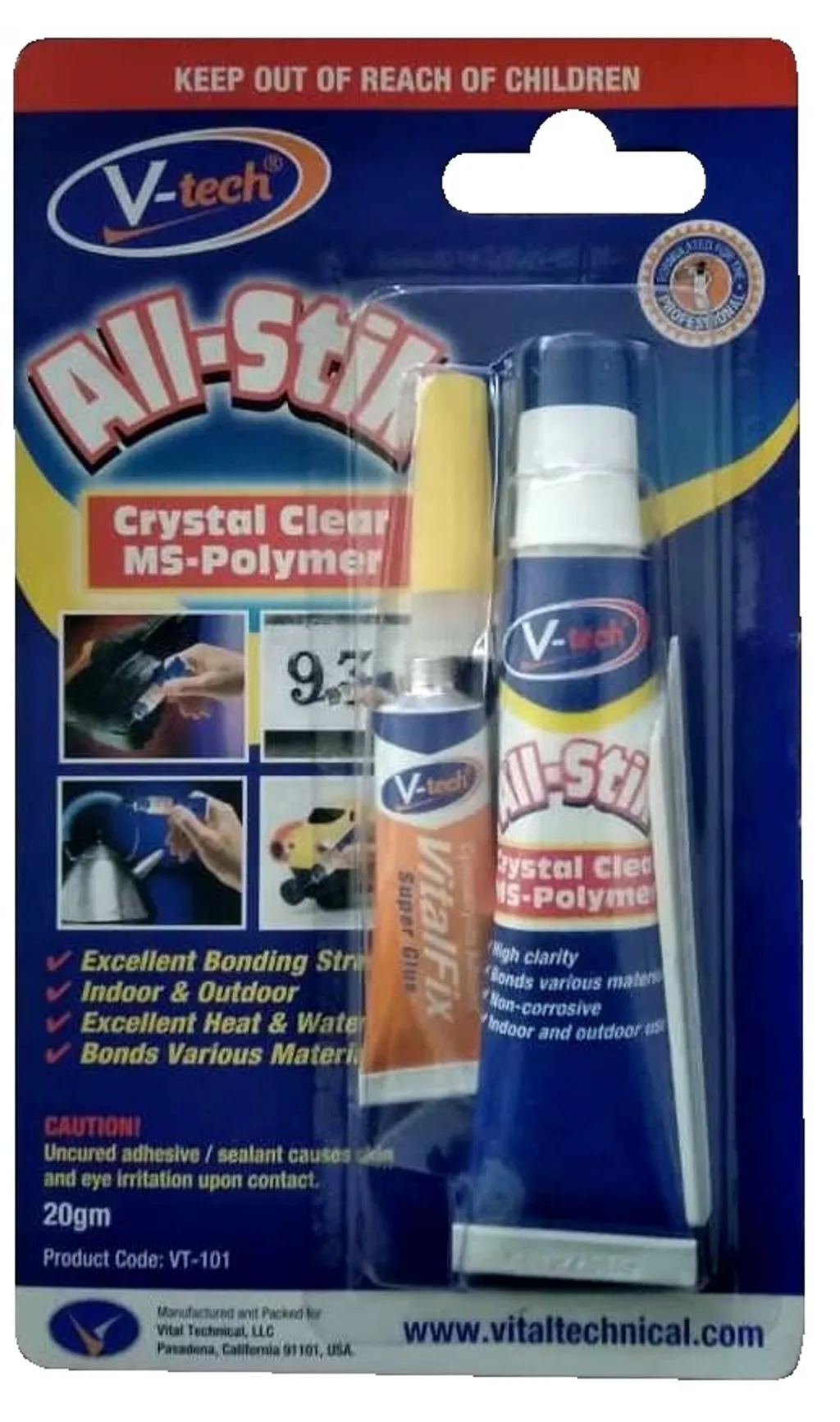 V-TECH ALL STIK CLEAR SEALANT 20 GM VT101
Product Code : VT101
Product Name : V-Tech All Stick Clear Sealant 20 gm
Brand : V-Tech
Description :
- A one-component, clear color, new generation of MS Polymer Sealant formulated for all bonding and sealing applications where long term reliability is required.
- It offers excellent bonding strength on various materials.
- It will bond to form a durable, flexible, waterproof seal.
- It can withstand wide ranging temperature between -60◦c to 120◦c.
- It is suitable for both indoor and outdoor applications.