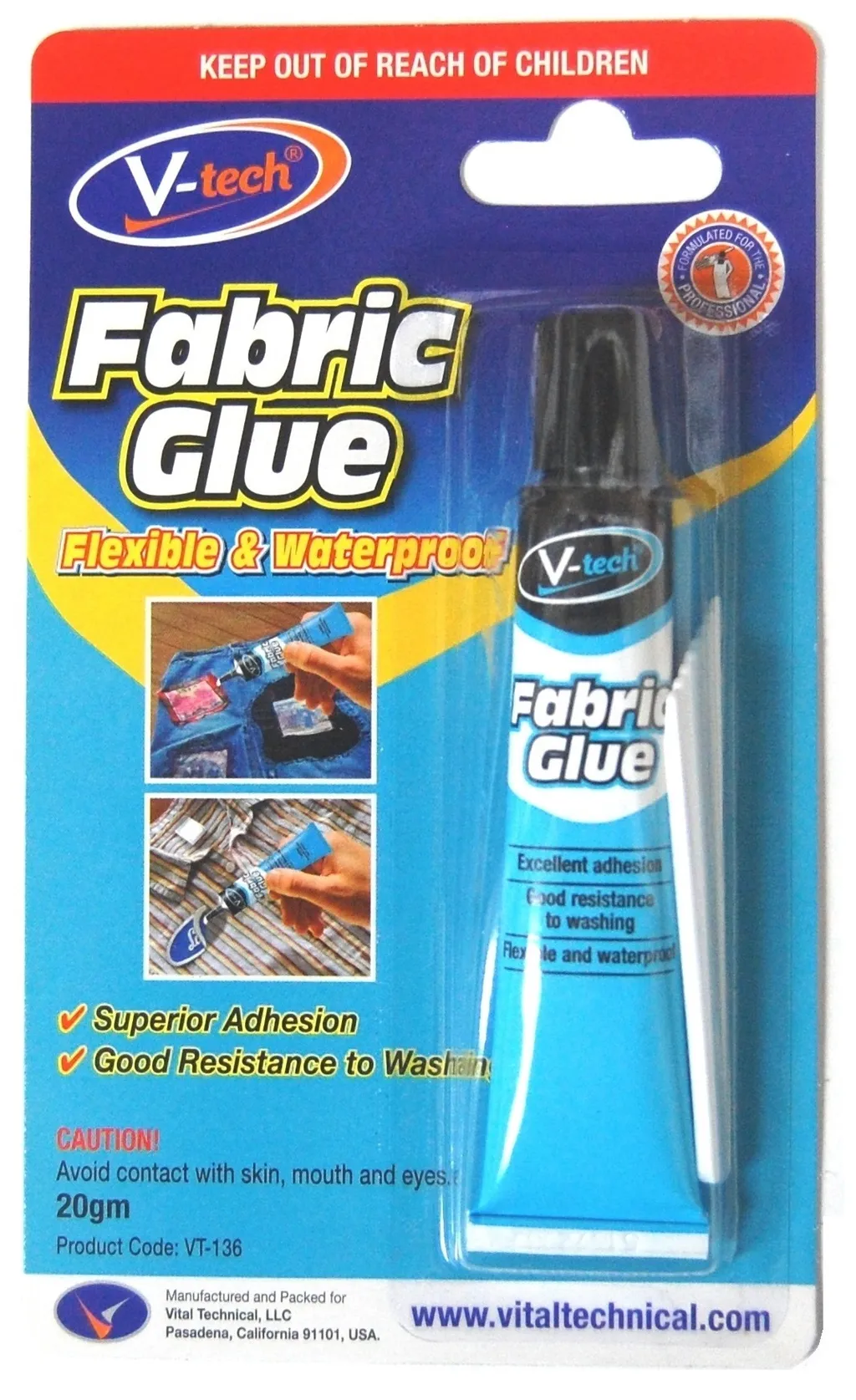 V-TECH FABRIC GLUE 20 GM VT136
Product Code : VT136

Product Name : V-Tech Fabric Glue 20 gm

Brand : V-tech

Description :
- A water-based, non-toxic adhesive that is specially formulated for various fabric bonding applications.
- It has superior bonding, flexible and resistant to both ageing and UV.
- It has good resistance towards washing and cleaning products, and able to withstand washing between 30◦c to 90◦c.