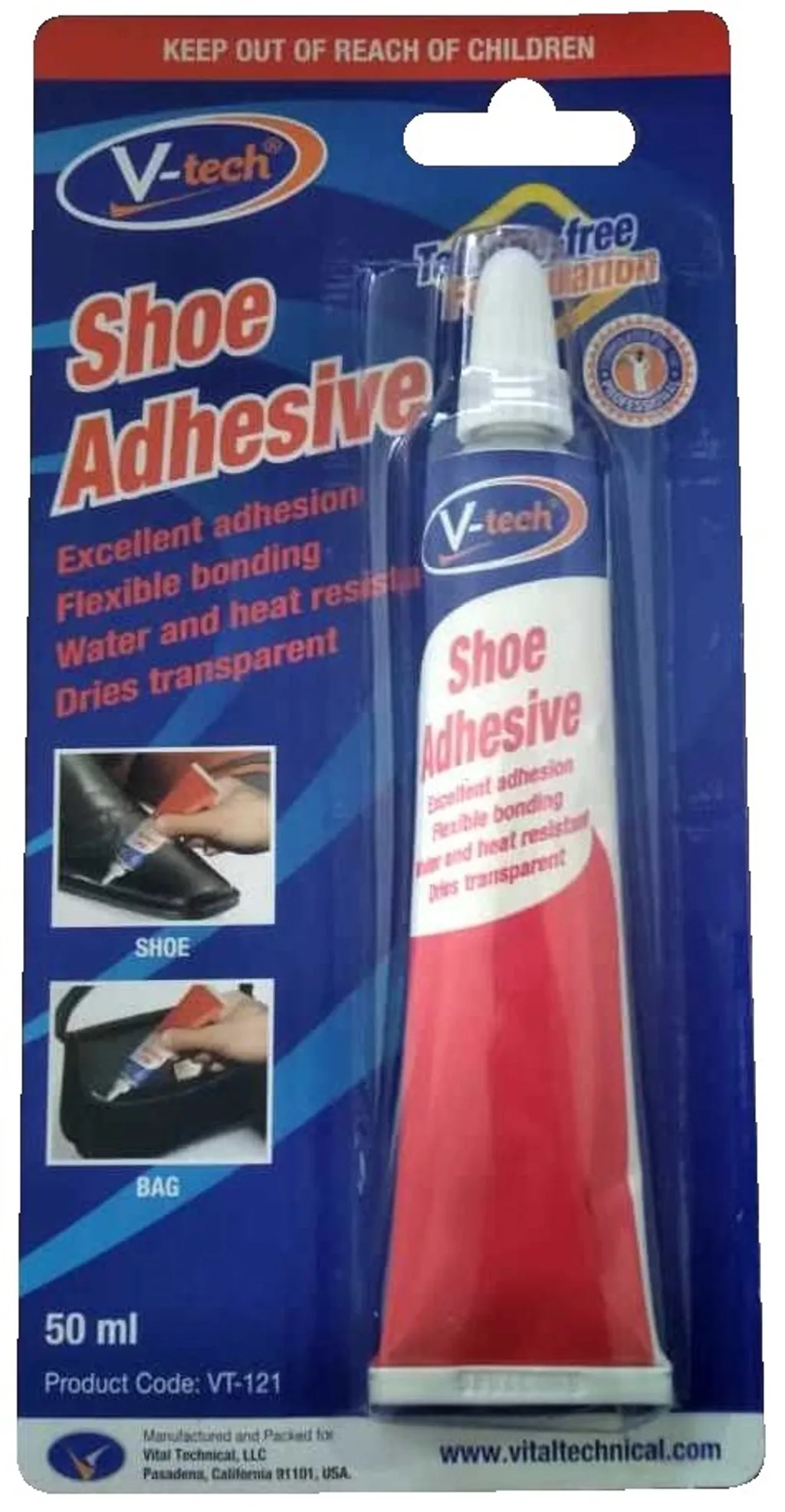 V-TECH SHOE ADHENSIVE 50ML VT121
Product Code : VT121

Product Name : V-Tech Shoe Adhesive 50 ml

Brand : V-Tech

Description :
- A clear colored solvent-based (toluene-free) adhesive specially formulated for DIY shoe and leather goods repair jobs.
- It is easy to use, fast setting and cost saving.
- It also offers superior bonding strength with excellent water and heat resistance.
- 50 ml in 1 blister card packing.