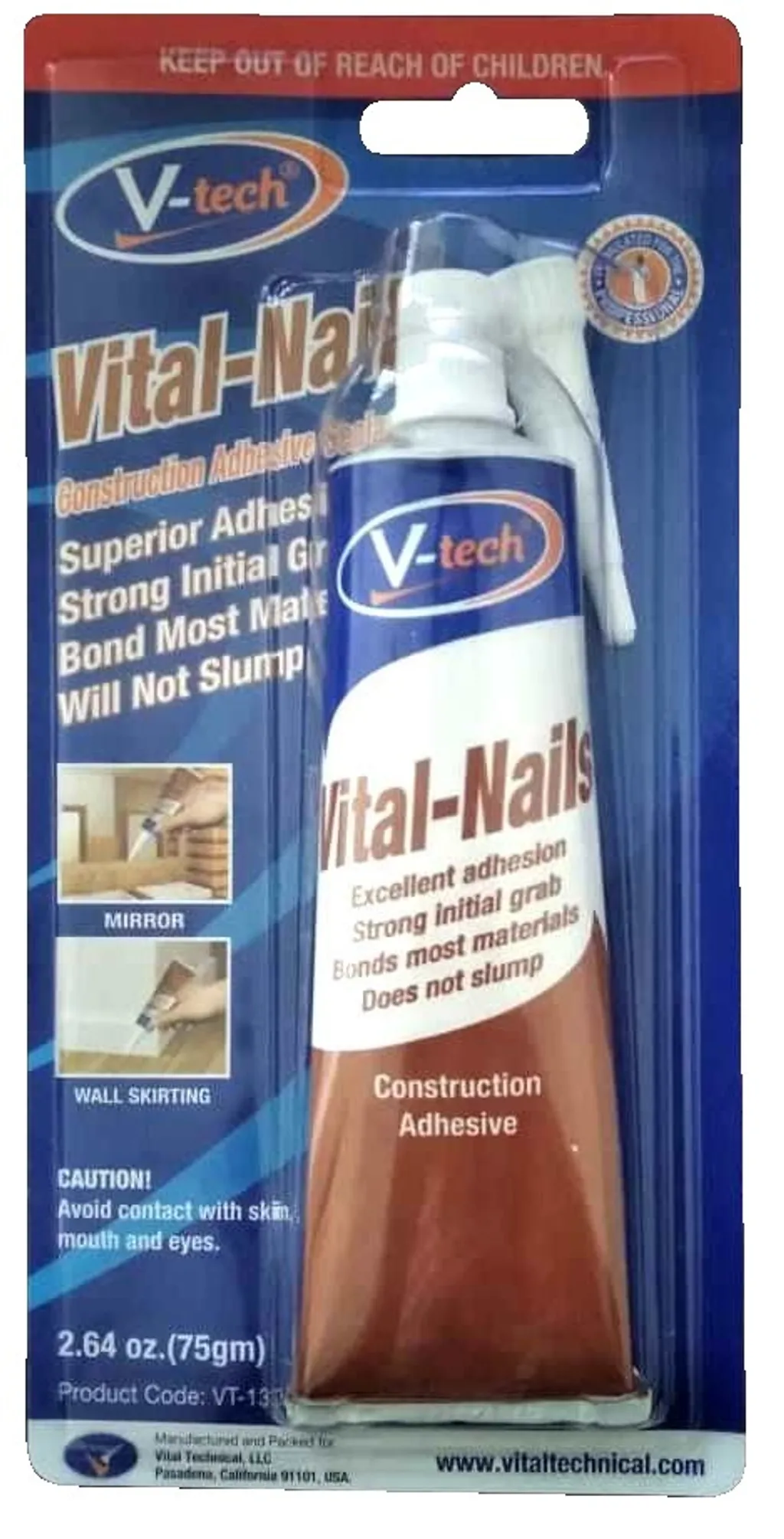 V-TECH VITAL NAILS 75 GM VT133
Product Code : VT133

Product Name : V-Tech Vital Nails 75 gm

Brand : V-tech

Description :
- A one-component, high performance, paste-like construction adhesive formulated to bond a variety of common construction materials.
- It has strong initial grab, superior adhesion and will not slump on vertical surfaces.
- 1 Pc in a blister card packing of 75 gm or 2.64 oz.