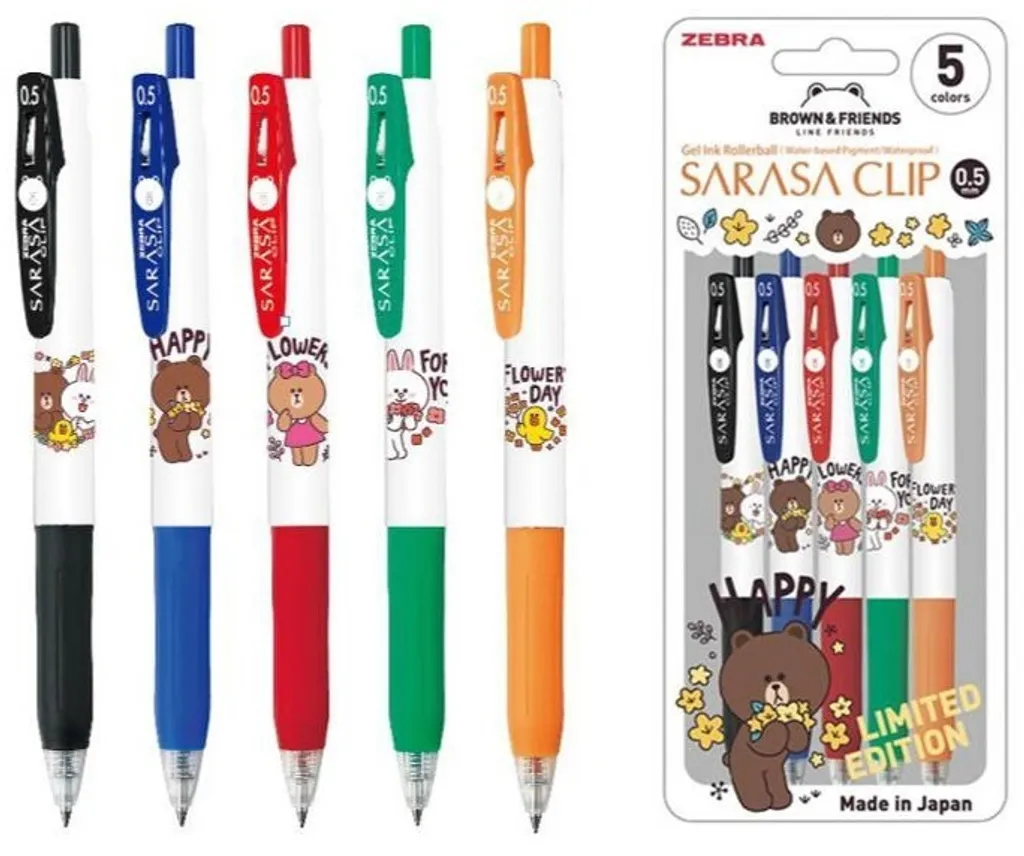 ZEBRA SARASA CLIP 0.5MM LINE SERIES 5PSC SET 4901681817108
Product Code : 4901681817108
Product Name : Zebra Sarasa Clip 0.5mm Line Series 5pcs Set
Brand : Zebra
Description :
- Zebra Sarasa pens featuring a water-based pigment gel ink that is vivid, smooth-flowing, and delivers consistent, crisp lines.
-Sarasa ink are also feather-resistant, water-resistant, and has high light fastness.
- In addition, the pen has a comfortable rubber grip and a strong, break-resistant binder clip that securely fastens the pen to pockets and notebooks.
- Sarasa Clip Pen consist of :
- Friends - Black Ink

- Happy - Blue Ink
- For You - Green Ink
- Flowery Day - Orange Ink
- Flowers - Red Ink